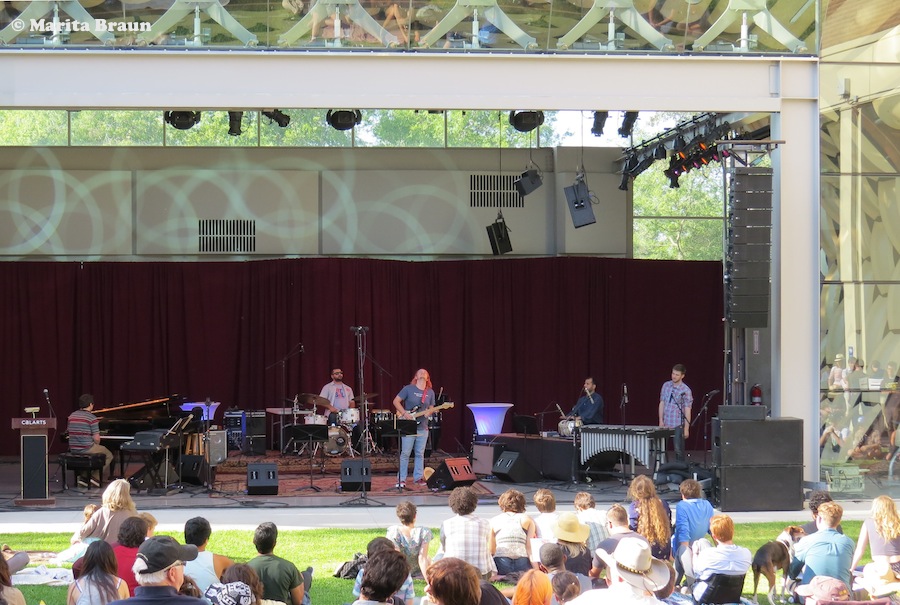 According to the brochure they were playing Pancha Tattva – it was a beautiful piece! Played by from left: Eric Heep, Amir Oosman, Dylan Rodrigue, Vineet Vyas, James Waterman.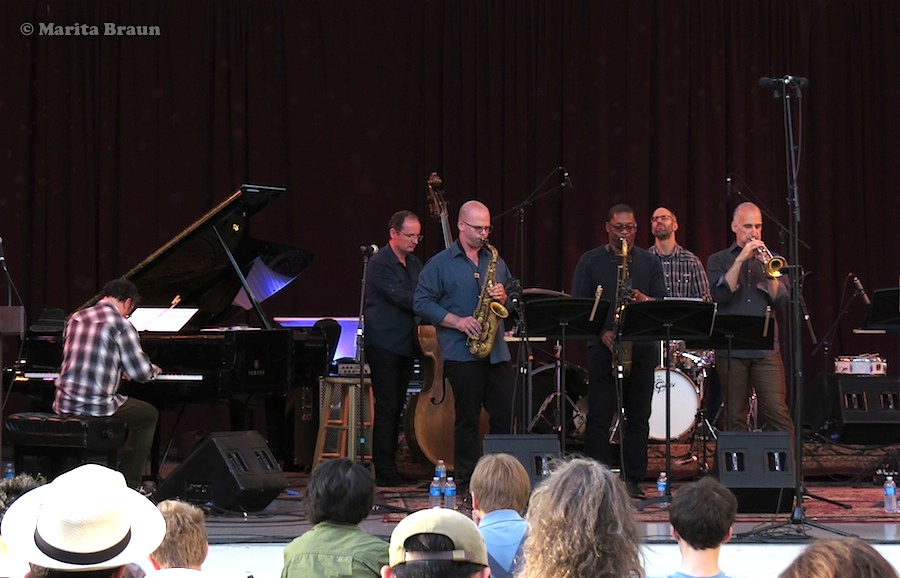 Jazz artists from the first CalArts CD in 1990 (from left) James Carney, Darek Oles, Peter Epstein, Ravi Coltrane, Mark Ferber, Ralph Alessi reunited for this special concert to mark the 25th anniversary of the annual CalArts Jazz Program recordings made at Capital Studios in Hollywood.
We were late and unfortunately only caught the second half of this small, but fun gathering featuring CalArts Jazz students on this wonderful afternoon on April 19 (2014). Great music and company, and in the end awards were given to all involved in these past 25 years of the CalArts Capitol collaboration. (Note to event planners: refreshments would have been great :))
The Wild Beast Music Pavilion was just the right venue for this concert which is part of the Spring Concert Series at CalArts. For more info and to download the CDs from the past 25 years visit CalArts.edu.
If you have any more details, feel free to add them in the comments.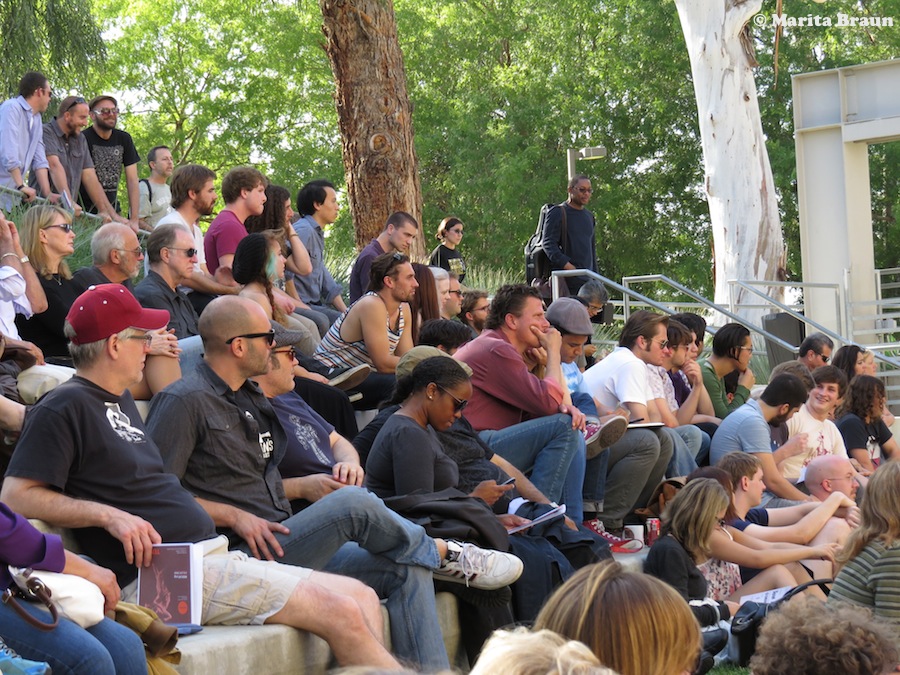 See who's just walking in 🙂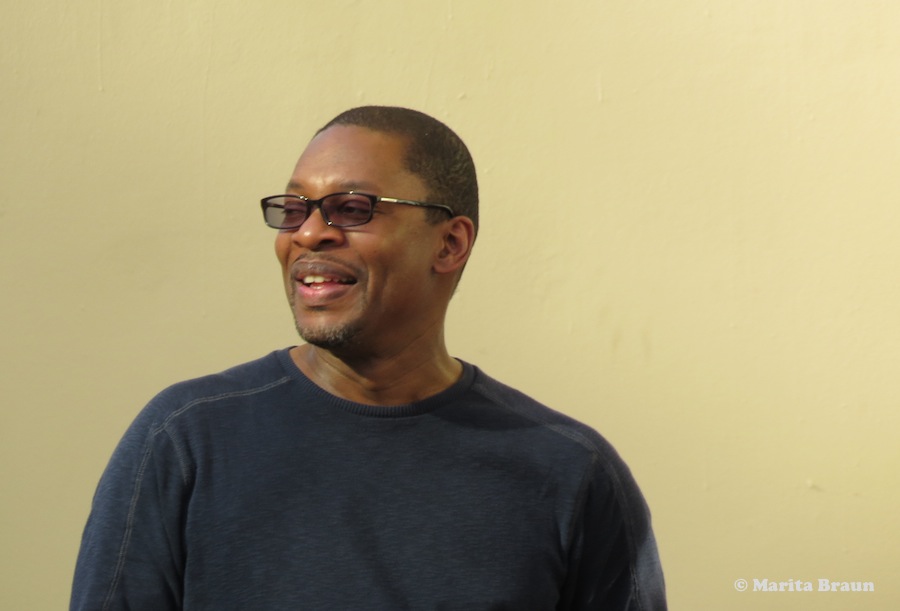 Ravi Coltrane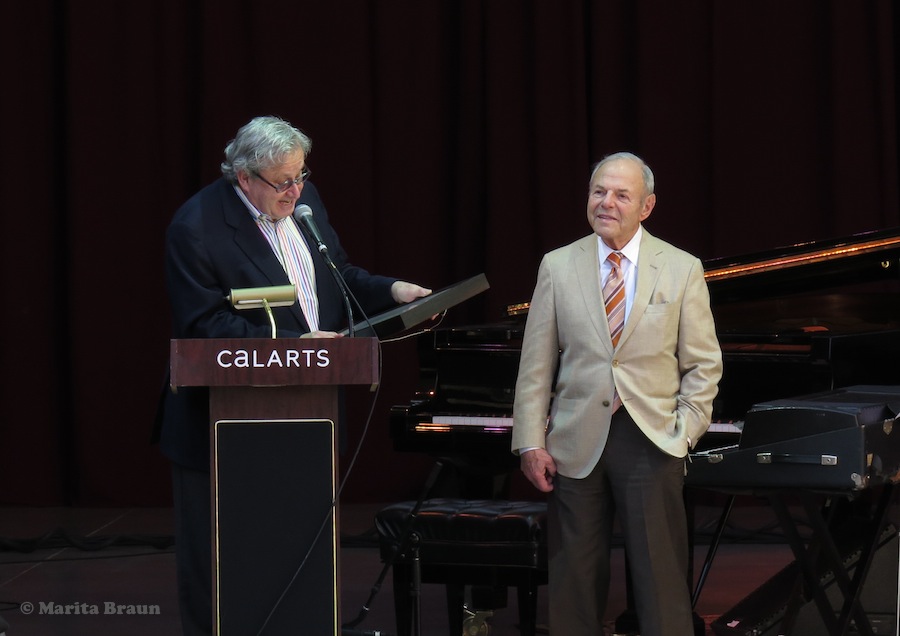 Joe Smith, former President of Capitol/EMI and CalArts Board member is receiving an award.