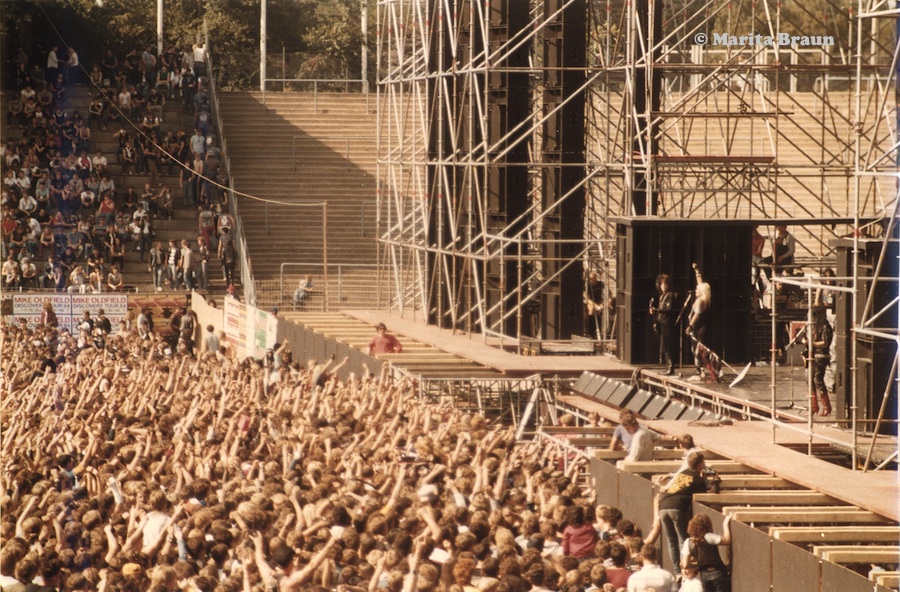 This was at the beginning of the concert at 11am – Motley Crüe were the first to go on.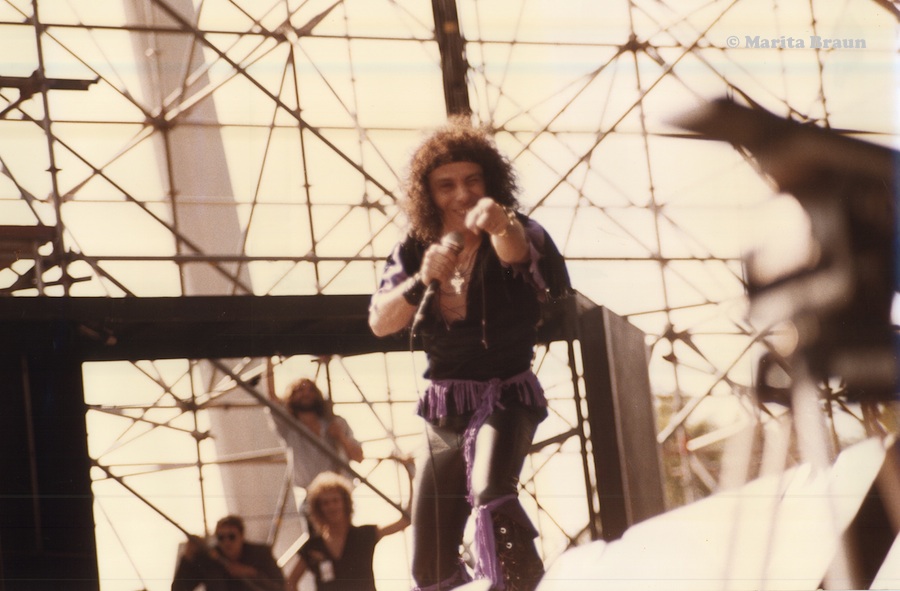 I stood in the very front of the pit what seemed like forever when Ronnie James Dio finally turned around and pointed at me! I almost dropped the camera!
Somehow these pictures from MOR in 1984 in Karlsruhe survived my moving about a dozen times and eventually moving to another continent. I went with a few friends and I remember the concert started at 11 in the morning and lasted till about 10 at night. Bands there were Motley Crüe, Accept, Gary Moore, Ozzy Osbourne, Dio, Van Halen and ACDC. I think it was Motley Crüe's first concert in Germany; I always loved Gary Moore's guitar playing; Dio was a blast like all his concerts and so was ACDC – they had to be the best party band around!
Accept and Ozzy also rocked it but everyone complained about Van Halen who totally screwed up that day: Roth was so drunk (or whatever), he left after half a song, the band played for a bit longer and then also left.
We were in the very front pretty much the whole time and the crowd behind us was pushing so hard that sometimes my feet lost touch with the ground and I was 'carried' from the front to a few rows back. It was a constant fight to stay in front. It was also very hot that day and we were periodically hosed down by Ozzy haha! After about 11 hours of rock and ACDC's finale with the canons blasting, my ears were ringing for days … It was so worth it!!
I found a few more pictures of Monsters of Rock here.
If you've been to one of the Monsters of Rock back then, tell us about it in the comments! (Deutsch oder Englisch :))
————————————-
A great big "thank you!" to Tad (see comments) for sending the following pics: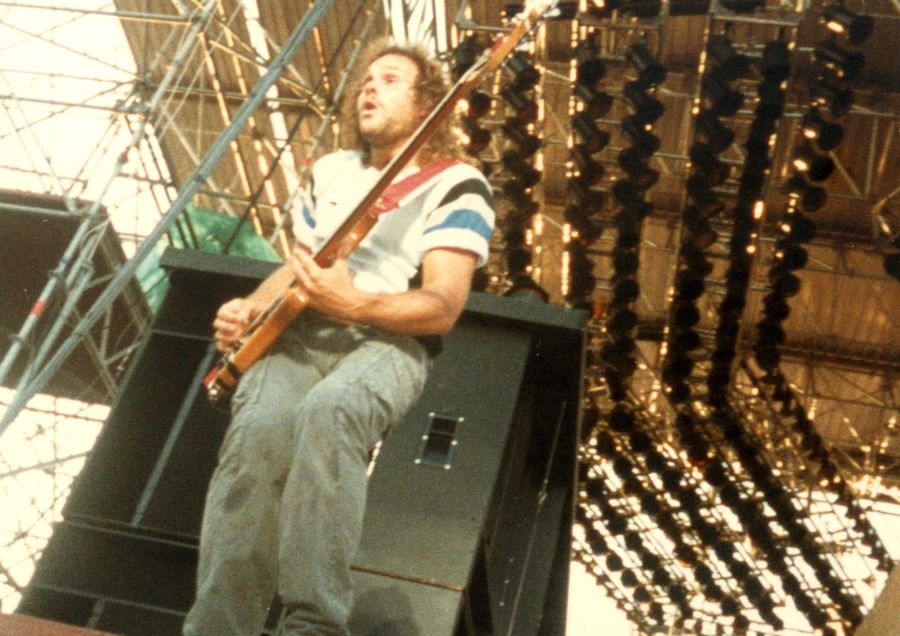 Michael Anthony – Van Halen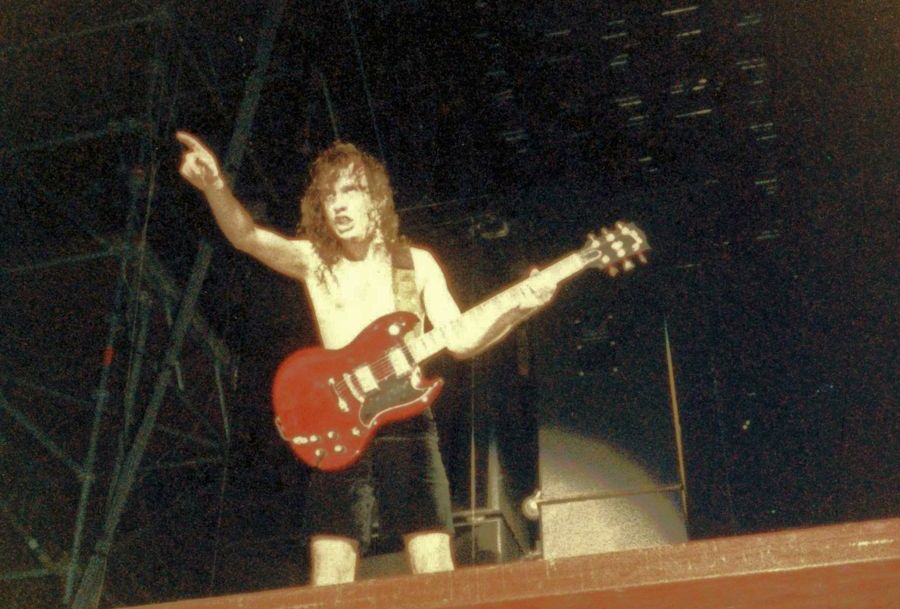 The headliners: ACDC – Angus Young